design, Manufacture and supply
fabrication services
Bespoke stainless steel fittings are a must-have in any kitchen design, such as simple solid stainless steel wall shelves to complicated high specification server counters. Our team can design, manufacture, and supply all of your fixtures and fittings, whether your kitchen is new or refurbished.
Using the best quality stainless steel that provides a superior finish, we offer quality bespoke or modular items perfect for any commercial kitchen. Furthermore, our engineers can design and manufacture fittings to meet your kitchen's niche requirements.
Some of the fittings we can supply include:
standard stainless steel sinks

tables

shelving

wall cladding

canopies

filtration systems

bar equipment and much more.
FABRICATED SERVERY COUNTERS
We are always looking for innovative concepts for food display, self-service and grab and go ideas. For example, please take a look at our latest concept induction pads for heated displays. They provide a clean, safe and energy-saving solution.
These units can fit under the server top and heat through the top, even wood, no scorching or burning all-natural wood products. In addition, we will provide exterior finishes for any design concept to create an impressive focal point.
We can even supply a server for street food vendors to fold away and transport flat-pack, manoeuvre into position on castors, then unfold and place. Please get in touch with us if you'd like to find out more.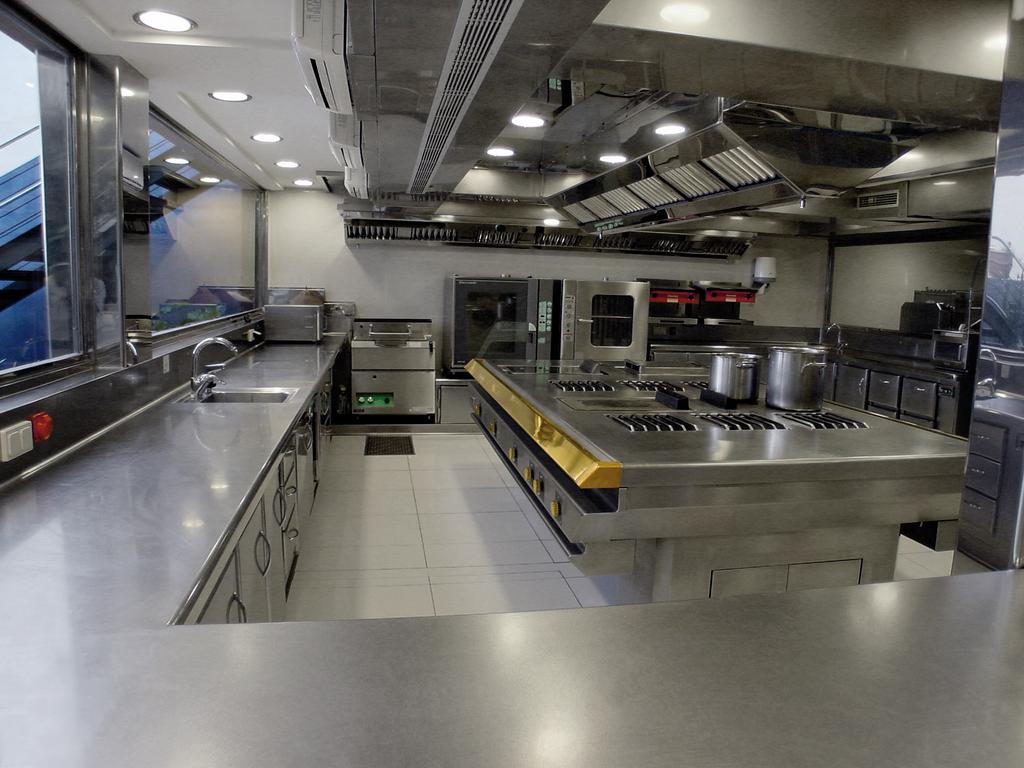 SPEAK TO AN EXPERT
To find out more about our commercial kitchen fabrication services, please leave us a message using the contact form below.
Eurotec FM provide fabractions services to the catering Industry. Our friendly and professional engineers are experienced in creating bespoke items for commercial kitchens of all sizes.
Get in touch with the catering experts at Eurotec FM. Call us on 01268 286032, or leave us a message using our contact form.