COMMERCIAL KITCHEN EXTRACTION SYSTEM DESIGN & INSTALLATION
Professional Kitchen Extraction System Installation Services across the East of England.
EFFECTIVE EXTRACTION AND VENTILATION SYSTEMS
HIGH-QUALITY AND COST-EFFECTIVE SYSTEMS
At Eurotec FM, we specialise in designing and installing Commercial Kitchen Extraction and Air Input Systems. Our kitchen extraction systems expel harmful gas such as carbon monoxide and provide a safe and comfortable working environment. Furthermore, high-quality extraction systems help your equipment work at optimum efficiency and prevent labouring and overheating. Therefore, ensuring your kitchen meets health and safety regulations with adequate ventilation is essential.
Eurotec has the experience and skills to ensure your catering establishment is well ventilated. We have already helped hundreds of restaurants across the southeast of England install efficient ventilation systems.
Our extraction and ventilation systems exceed the latest extraction legislation and recommendations, adhering to DW/172. In addition, our experienced installers and designers are professional and trained to tackle any extraction issues.
MAKE AN ENQUIRY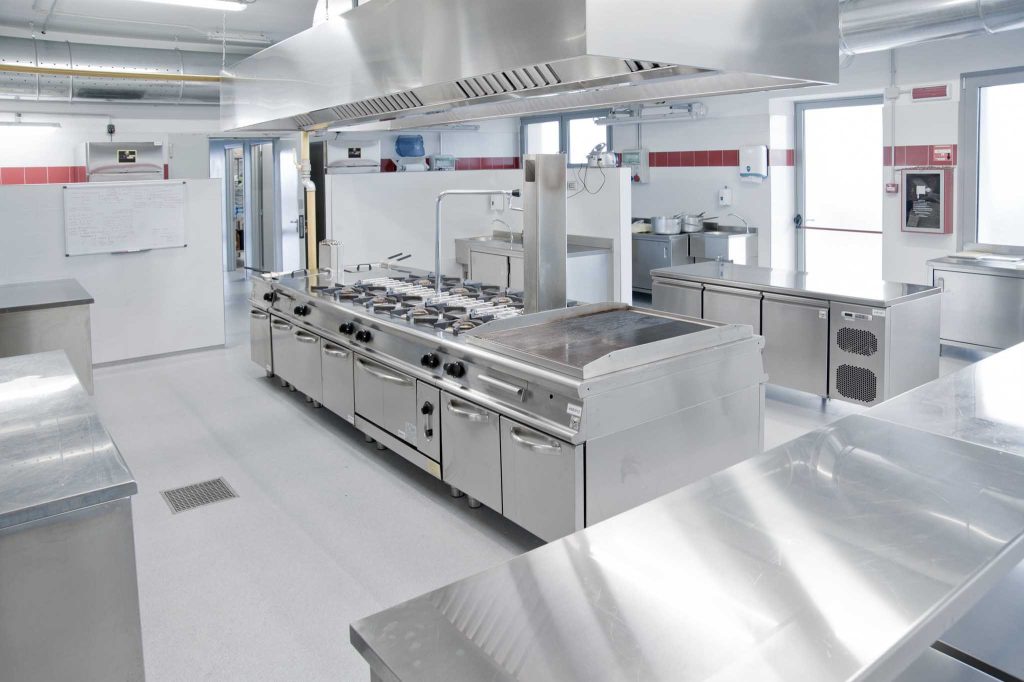 COMMERCIAL KITCHEN EXTRACTION INSTALLATION
KITCHEN VENTILATION INSTALLERS
Professional kitchen canopy installation is made easy with Eurotec FM. Our design technicians design precise, high-quality systems, providing seamless ventilation. Every element is tailored to your individual needs, from canopy right through to ductwork. As a result, you can be confident knowing your extraction system is designed with your property in mind, and all fittings are perfectly suited to each other.
Our installation teams provide quick and thorough installation, including commissioning, testing and certification. With over 15 years of supporting the foodservice industry, we have worked with businesses ranging from hotels and restaurants to schools and care homes. Our teams work professionally, providing you with added value through expert knowledge and exceptional customer service.
EXPERTS IN COMMERCIAL KITCHENS
Eurotec FM is a leading Commercial Kitchen Design and Installation expert in Essex. No matter your budget, we understand the challenges of designing a commercial kitchen that's right for your business. Here at Eurotec FM, we are experts in guiding our clients through the entire design process. From the initial consultation to conceptual design and project handover, we are on hand to help.
We pride ourselves on exceeding our clients' requirements, meeting their specifications and delivering a perfect professional kitchen. Our experienced team have worked with businesses ranging from small cafes to large restaurants.
Our friendly and experienced team consult, support and provide guidance with every step of the way. We are experts at sourcing fit for purpose catering equipment at the best market prices. In addition, we specialise in providing bespoke fittings with a single manufacturer.
COMMERCIAL KITCHEN SERVICES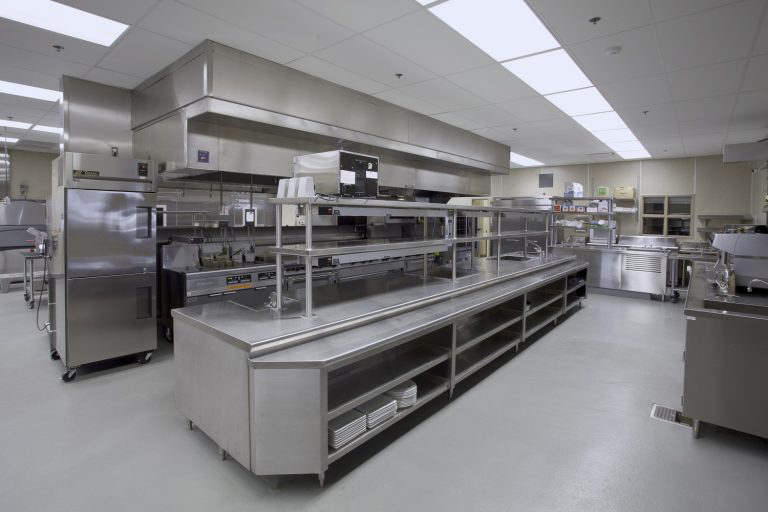 WHAT OUR CLIENTS SAY ABOUT US
We are always pleased to receive feedback from our clients. Their feedback is invaluable, helping us to continuously improve our services.
We were very impressed with their design and support. We were all very pleased with the end result!
I have used Eurotec Fm for all of our kitchen work for a number of years. They're always prepared to go that extra mile.
Keith Humphreys
Academy Catering Services
Ready to start your next project? Get in touch with a member of our team