Commercial Kitchen Design
bespoke designs to suit your needs
To create flavourful, authentic cuisine, you need the perfect kitchen environment. That includes everything from high-quality equipment, clean and sleek food preparation spaces and powerful extraction systems.
At Eurotec FM, we supply and install commercial kitchens and catering equipment of the highest standards. From small cafe and takeaway businesses to 5-star hotels and premium restaurants, we've got you covered.
Our expert designers can create a bespoke layout that is most suited to your industry. In addition, we also offer a project management service, to guarantee that your commercial kitchen project is completed on time and within your budget.
If you're looking for interior design inspiration, our friends at Form Creative are happy to help.
Layout Styles
Island
This style is suitable for smaller cafe type businesses. To begin with, you place the main island in the centre of the kitchen. The cooking appliances are usually placed in and around this island. Whereas, the food preparation, storage and serving areas are based along the outer walls.
Zone
This divides the kitchen space into zones. Each zone has a specific purpose:
Food preparation

Cooking

Storage

e.g. refrigeration and freezers

Washing up station

Serving area
In particular, this style is ideal for larger restaurants and hotel kitchens as each team will have their designated space to work in and keep clean.
Assembly
This is perfect for commercial kitchens producing vast quantities of the same product, e.g. pizzas or sandwiches. In this case, the kitchen will be laid out so that the equipment is used in a conveyor belt-style fashion.
Food Preparation
The best position for this is between the food storage area and the cooking station. This will help to encourage an efficient flow in your kitchen. In addition, this will minimise the amount of cleaning required.
Ideally, you should store certain food groups separately:
Poultry

Raw meat & fish

Vegetables

Pre-cooked ingredients

Pastry/Dessert foods
Although there are bulk food storage areas such as walk-in fridges, you may want to consider using local fridges. These can be placed under your worktops, meaning your chefs will have easy access to the ingredients they need.
Plumbing
Additionally, you must consider how your staff will gain access to water. Preparation sinks are ideal for washing ingredients such as fresh vegetables or fish.
Fish and/or meat products must not share the same utensils used for vegetables to be mindful of your vegetarian customers and those with allergies.
Equally, there should always be a separate sink installed to clean utensils. These should not be washed in the same place as any ingredients due to the risk of contamination.
Commercial Kitchen Installation
quick and easy kitchen fittings
We always ensure our client's installation process runs smoothly without a fault. We will start by planning out timescales based on the amount of equipment you need, the size of your kitchen space and the materials you select.
You want as little disruption as possible to minimise the interruption to your food business. After all, you need your equipment to be installed correctly, in line with health and safety legislation. At Eurotec FM, this is our priority. Our engineers have experience spanning every level of commercial kitchen fitting. From small cafes to busy restaurants and luxury hotels.
However, if you're worried about timings, speak to us at the design and planning stage to find out all the details of the installation process.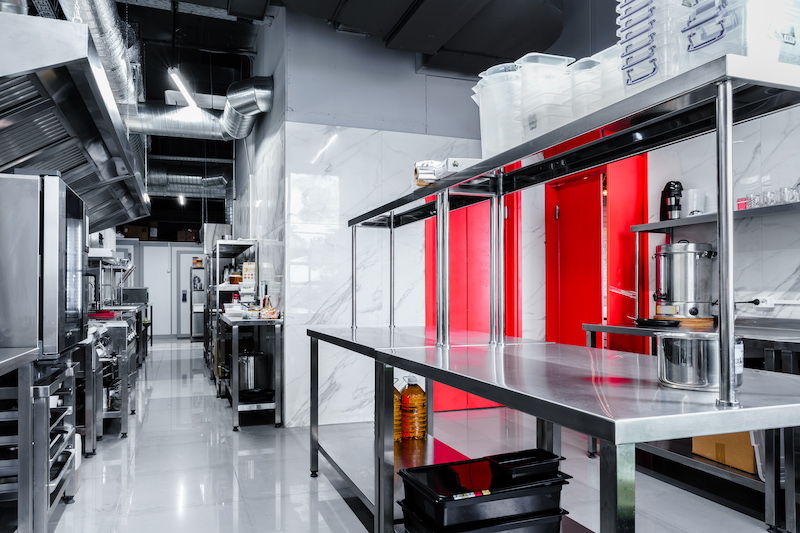 Commercial Kitchen Extraction
keep your staff and customers safe
A well-designed kitchen must always prioritise health and safety. A large part of this includes a commercial kitchen extraction system.
Extraction systems exist in every kitchen, both commercial and residential. Chiefly, its primary function is to remove excess steam and smoke created whilst cooking multiple dishes at once. Simultaneously, it keeps carbon dioxide at a safe level whilst allowing clean air to enter the kitchen. Lastly, it helps to keep out any harmful pollutants.
There are also legal requirements regarding kitchen extraction. As the owner of a commercial kitchen, it is your responsibility to install an effective extraction system to remove the vapours, heat and other gases created by various cooking techniques.
Effective extraction will remove the build-up of heat and grease. Not to mention, it will also improve air quality by efficiently recirculating the room's air. This will help neutralise the strong odours that are released from the kitchen and can impact neighbouring properties.
Factors to consider:
Cooking demand/volume of ingredients cooked

Amount of cooking equipment installed

Shape & layout of the kitchen

How easy will it be to clean?

Number of staff members
We have already helped over a hundred businesses to install effective extraction systems across the South East of England. If you are unsure about the type of extraction required, don't hesitate to get in touch with us.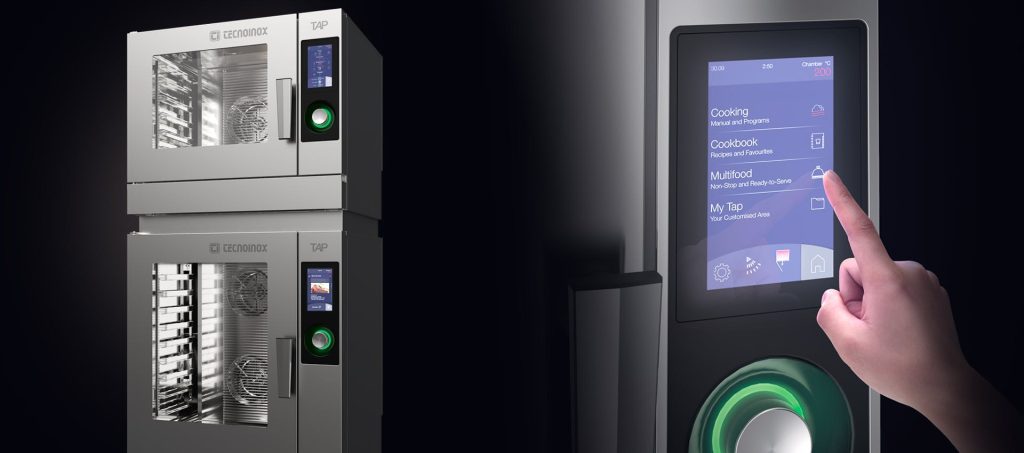 Commercial Kitchen Equipment
professional kitchen supplies
Once our designers have crafted the layout of your kitchen, the next step is choosing the right equipment. We work exclusively with Tecnoinox to provide you and your staff with an extensive range of reliable, solid, high-quality appliances.
Tecnoinox is an Italian manufacturing company that has been in operation since 1984; they have years of experience in the industry. Significantly, they proudly manage the entire production cycle, from stainless steel sheets to the completed product.
In addition, Tecnoinox products are incredibly diverse, ranging from large scale 20 tray ovens to small compact combi ovens. Therefore, they are suitable for a variety of spaces. From independent bakeries to large popular restaurants, we stock the best equipment for your catering kitchen.
Tecnoinox uses the latest advancements in catering technology to provide attractive solutions for modern chefs and kitchens. As a result, your commercial kitchen will benefit. Overall, we have a selection of the finest kitchen equipment on the market.
Most importantly, these machines and appliances are easy to manoeuvre and install. This results in a quick and simple installation process for your business. Your new commercial kitchen will be in action in no time.
Commercial Kitchen Equipment Maintenance
keep your equipment clean and efficient
Eurotec FM has a specialist catering equipment servicing and maintenance team on hand to help our clients all year round. Although usually, this is just to inspect and service the appliances, it also includes any repairs they made need.
Commercial kitchen equipment is a substantial investment for any business; therefore, it is essential to look after it. Also, you must ensure your equipment is always meeting the industry standards. Additionally, our dedicated engineers only use parts that are CE approved, meaning you are not at risk of unreliable components that may lead to equipment breakdown.
Notably, efficient, well-run appliances are vital to establish and maintain the quality and standard of your culinary dishes. Unfortunately, any deterioration may result in a decline in the taste and condition of the food.
Preventative maintenance checks are recommended every 6-12 months, depending on the size and scale of your business and the amount of equipment installed. However, we can adapt these timescales should you require this.
We will record the site visit and will note the condition of each piece of equipment. In this case, you will see how well your employees are treating the equipment if any cleaning routines need to be adapted or formal training is required.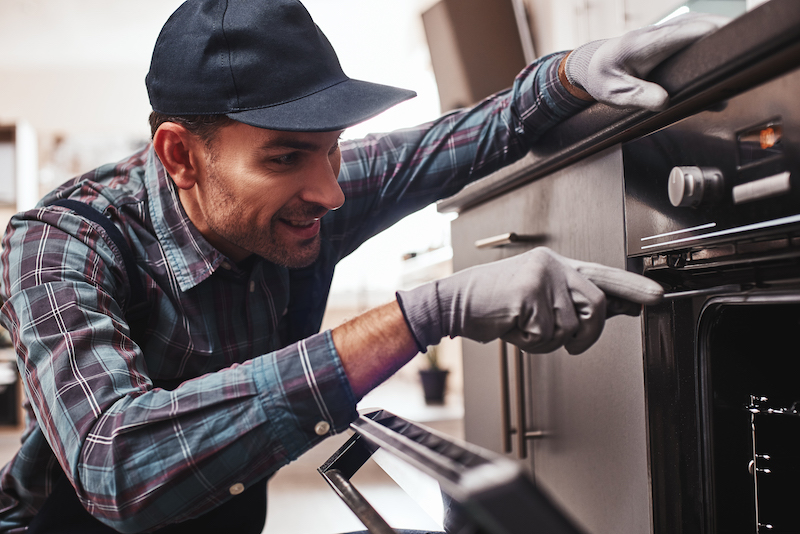 WHAT OUR CLIENTS SAY ABOUT US
We love receiving feedback from our customers and clients.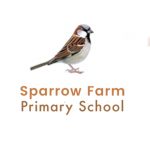 "We were very impressed with their design and support, we were all very pleased with the end result"

"I have used Eurotec FM Ltd for all our kitchen work for a number of years, they are always prepared to go that extra mile."
Eurotec FM specialises in the design and installation of commercial kitchens.
Our kitchen experts will guide you through the entire process. From developing initial design plans and layout through to selecting the best equipment, we're here to help.
We look forward to hearing from you.
Call us on 01268 286032 and start your commercial kitchen journey today.