COMMERCIAL KITCHEN EXTRACTION INSTALLATION
COMMERCIAL KITCHEN EXTRACTION INSTALLATION
High-quality systems at great value
At Eurotec FM, we specialise in the design and installation of Commercial Kitchen Extraction and Air Input Systems. Our kitchen extraction systems expel harmful gas such as carbon monoxide and provide a safe and comfortable working environment. Furthermore, high-quality extraction systems help your equipment to work at optimum efficiency and prevent labouring and overheating. Therefore, it is essential to ensure your kitchen meets health and safety regulations with adequate ventilation.
Eurotec has the experience and skills to ensure your catering establishment is well ventilated. We have already helped hundreds of restaurants across the southeast of England install efficient ventilation systems.
Our extraction and ventilation systems exceed the latest legislation and recommendations, adhering to DW/172. In addition, our experienced installers and designers are professional and trained to tackle any extraction issues.
We design, build, supply and install;
Extract only hoods

Extract & air input hoods

Kitchen Extraction Canopies

Kitchen Extractors

Commercial kitchen canopies – Island extraction canopy sections

Service distribution units

Air input systems

Odour control

Noise control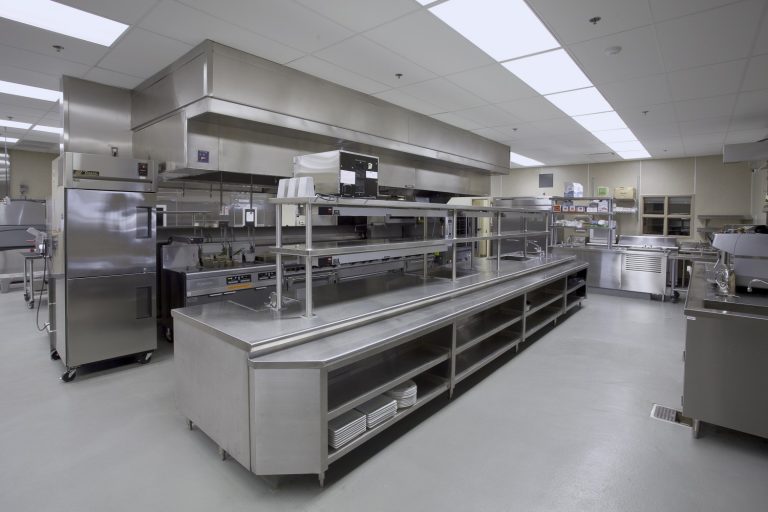 COMMERCIAL KITCHEN VENTILATION SYSTEMS
Experienced Commercial Kitchen Experts
Eurotec FM is a leading Commercial Kitchen Design and Installation expert in Essex. No matter your budget, we understand the challenges of designing a commercial kitchen that's right for your business. Here at Eurotec FM, we are experts in guiding our clients through the entire design process. From the initial consultation to conceptual design and project handover, we are on hand to help.
We pride ourselves on exceeding our clients' requirements, meeting their specifications and delivering a perfect professional kitchen. Our experienced team have worked with businesses ranging from small cafes to large restaurant. Please get in touch with our experts today.
Our friendly and experienced team consult, support and provide guidance every step of the way. We are experts at sourcing fit for purpose catering equipment at the best market prices. In addition, we specialise in providing bespoke fittings with a single manufacturer.
EXPERTS IN COMMERCIAL KITCHEN EXTRACTION INSTALLATION
For commercial kitchen extraction systems contact the team at Eurotec FM. Our specialists are ready to take your call on 01268 286032. Alternatively, send us a message using our contact form and a member of our team will get back to you.
YOUR LOCAL EXTRACTION SYSTEMS EXPERTS IN ESSEX
We have been supporting the catering and hospitality restaurant across Essex for many years.