commercial kitchen design & installation in kent
Professional Commercial Kitchen design and installation services across the South East of England
Professional commercial kitchen design & installation in kent
Bespoke Kitchen Design Tailored For Kent's Food Service Industry
Eurotec FM specialise in Commercial Kitchen Design and Installation across Kent and the surrounding areas. We are here to help you craft the perfect kitchen for your establishment. No matter the nature of your business or your budget, we tailor your kitchen to meet your unique needs.
Our comprehensive service package includes an initial consultation, design process, and culminates in the installation of your commercial kitchen. Backed by a team of seasoned designers, skilled project managers, expert installers, and a competent administrative team, we are ready to bring your vision for a state-of-the-art commercial kitchen to life.
KITCHEN DESIGN PROCESS
CONSULTATION
Our service journey begins with an initial consultation. Our technical designers will strive to understand your project vision, any specific requirements, and unique elements. Subsequently, you will be guided through the design process, assessing site restrictions, kitchen flow, space, and storage.
CATERING KITCHEN FLOW AND LAYOUT
In any commercial environment, productivity is key, and your kitchen is no exception. We optimise your foodservice layout and floor plan to maximize output, thereby saving you crucial cooking and serving time. Our design process considers every step of your food service process, from goods delivery to front of house operations.
COMMERCIAL KITCHEN INSTALLATION IN KENT
PROFESSIONAL COMMERCIAL KITCHEN INSTALLATION

Our seasoned professionals have served a diverse range of commercial clients, from restaurants and bars to schools and care homes. Understanding that every installation project is unique, we adopt a bespoke approach to every install. From catering equipment to fabrication, we take care of every aspect, making your new kitchen installation as straightforward and hassle-free as possible.
EXTRACTION SYSTEMS
TEMPERATURE CONTROL
Proper kitchen ventilation is not only crucial for the comfort of your employees and customers, it's a legal requirement. We have a wealth of experience in designing, planning, and installing commercial kitchen extraction systems that expel harmful gases and hot air, creating a safe and comfortable environment.
CATERING EQUIPMENT FABRICATION
If you're looking for equipment tailored to your specifications, we can design, manufacture, and supply all your fittings and fixtures. Using high-quality stainless steel, our engineers ensure your product has a superior finish. Our fabrication services provide bespoke equipment or modular items designed specifically to your needs.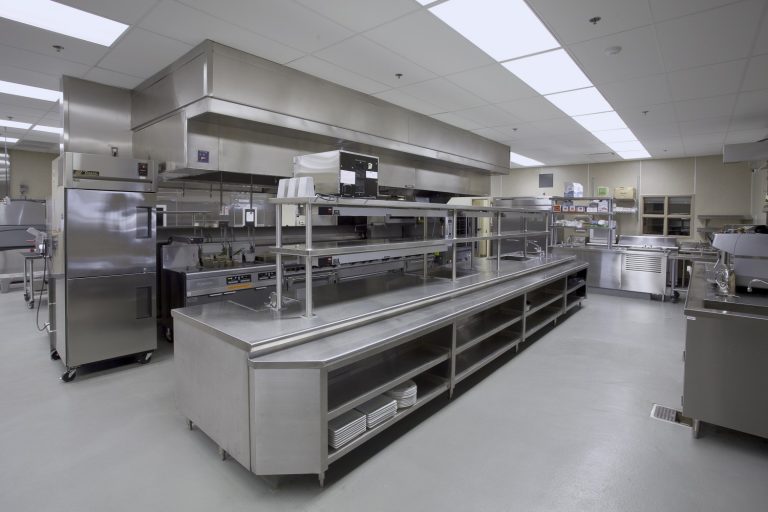 CATERING EQUIPMENT
We offer a wide range of high-quality Tecnoinox cooking equipment available for purchase or rent. From Combi Ovens to Electric and Gas appliances, we've got you covered.
EQUIPMENT HIRE
EQUIPMENT LEASING
WHAT OUR CLIENTS SAY ABOUT US
We are always pleased to receive feedback from our clients. Their feedback is invaluable, helping us to continuously improve our services.
We were very impressed with their design and support. We were all very pleased with the end result!
I have used Eurotec FM for all of our kitchen work for a number of years. They're always prepared to go that extra mile.
Keith Humphreys
Academy Catering Services
I was really impressed with the service we received from Eurotec. They gave use a lot of guidance and support throughout the design and took care of the complete install. Thank you so much!
Ready to start your next project? Get in touch with one of our experts