Commercial Kitchen Design Basildon
Restaurant Kitchen Design and Fitting Services
Commercial Kitchen Design BAsildon
catering kitchen design for any business and any budget
Eurotec FM are experienced commercial kitchen design and installation experts in Basildon, Essex. No matter your budget, we understand the challenges of designing a commercial kitchen that's right for your business. Eurotec FM are experts in guiding our clients through the entire design process. From the initial consultation to conceptual design and project handover, we are on hand to help.
Whether you're a business owner, architect or corporate client, procuring a new commercial kitchen can be daunting. Eurotec FM can cater to any size of the project. We have a first-class design team, backed up with administrative support, project managers and installation engineers. All of them have a wealth of experience within the catering industry.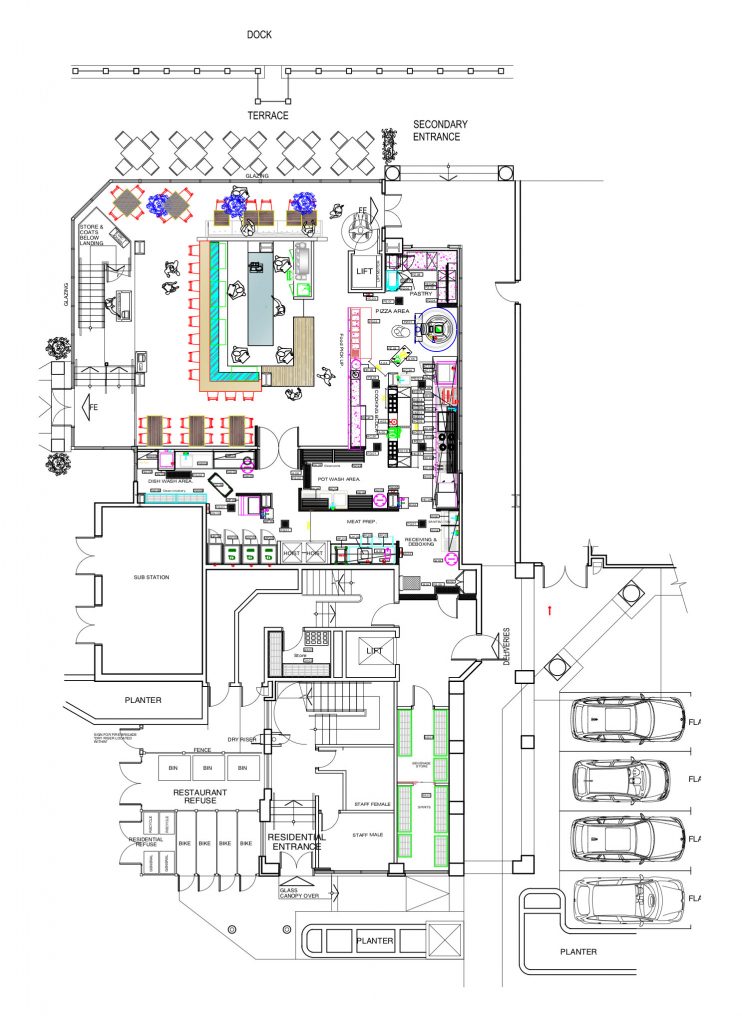 BESPOKE PROFESSIONAL KITCHENS
restaurant kitchen layout design
Every new kitchen scheme starts with an initial consultation. We consider everything from the menu, site restrictions and budget to kitchen flow, kitchen space and storage. After this, we create a design and present our recommendations using CAD and 3D layouts.
This approach allows our clients to see how their new kitchen will look and feel once installed. It is essential to take time at this stage and consider the finer details. We take pride in exceeding our clients expectations and delivering them a cost-efficient and reliable kitchen.
We are experienced in the design and installation of kitchen layouts for businesses across a wide range of industries. Whether you're a small restaurant needing a refurb or a large commercial kitchen requiring a brand new installation, we can help.
We are not tied to specific manufacturers, meaning we are free to find the most suitable kitchen equipment for your project. We also have a significant amount of practical knowledge gained through years of working within the maintenance industry. As a result, we are in a prime position to recommend the best industrial kitchen equipment for your project. We only select appliances that are reliable, energy-efficient and easy to use and maintain.
Eurotec FM specialises in Restaurant Kitchen Design and Kitchen Installation. For Commercial Kitchen Design in Basildon, get in touch with our team.
WHAT OUR CLIENTS SAY ABOUT US
We are always pleased to receive feedback from our customers and clients.
"We were very impressed with their design and support, we were all very pleased with the end result"
"I have used Eurotec FM Ltd for all our kitchen work for a number of years, they are always prepared to go that extra mile."
Enter street adress here. Or any other information you want.